Some of the Horses in my collection
Hm. It seems as if I have some addictions. :-) I NEVER usually collect LOTS of a mold, so this was a surprise to me, when I found out that I had a little grey WB, and a little bay WB, and the JAH pinto WB came into my life, and I was thinking Hmmmmmm. He looks absolutely marvelous, so why NOT collect more of him in the colors I love? :) SO I have.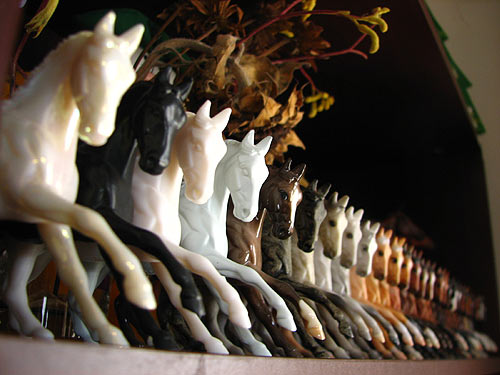 See my little WB collection!
My small collection of Stone's

MHB SR Honey


Flick
SR for Rocky Mountain
Rendezvous 2007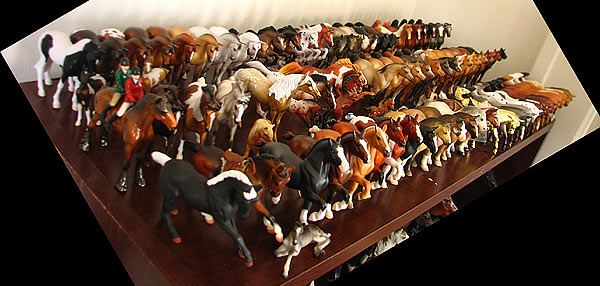 The Stablemates are taking over! WOOT!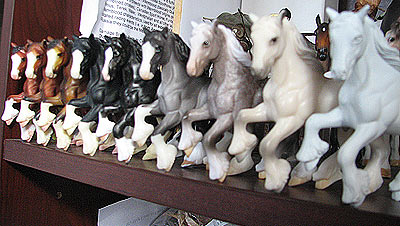 Another favorite of mine, the Breyer G2 Clydesdale