About Llensha Stables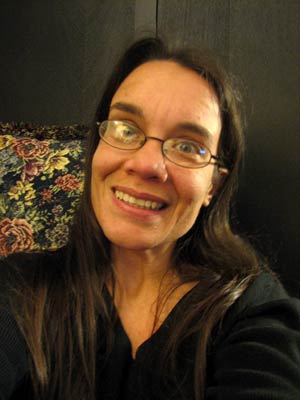 After having this up for a while, it's time for an update! OK, That's me, in case you're wondering 'who is this crazy modelhorse loving kid'?

Oh, a realisation occurred to me a few days back. In a small house, which my Husband and I have, it is FAR easier to keep and maintain herds of STABLEMATES than it is to keep AND display Traditionals. *pouts* SO not fair, as I still have a bunch of rather large horsies at my parent's home. Yikes! One of the many things I've noticed, is that I just don't have enough ROOM! Yeesh.

I'm hoping to get shelves-my dream is a nice wall unit that goes from floor to ceiling over the top of the couch in the living room, but, alas, since that wall has picture frames on it now, I don't think I'll have that shelf any time soon.

OH! I never did get around to WHO it was that started the ball rolling with the modelhorse craze in me. It started small, in 1980, with the gift of the US Equestrian Team Gift set, with Might Tango, Keen, and Jet Run. It was given to me, at Christmas, BY MY GRANDMA AND GRANDPA!!!!!!!!!!!!!!!! Who would have thunk it!! They then, tried to rid themselves of the 'monster' they'd created ever since :D:D:D:D As I just HAD to want to get into anything and everything horsey.

Little did they know, that I would still have this love for horses all this time. It never did go away, even in those times when I didn't have anyone to share my horsey thoughts with. My next horse was the Family Mare, in Palomino, now known to me, as the FAM. I still remember seeing her in the Ben Franklin store, in the black box with her picture on it. I just HAD to have her, and Mom got her for me :-)

Oh well, I just thought I'd venture down memory lane again. Feel free to wander through the site. And be amazed at my addiction that is the 1998 mold Stablemate Warmblood. I need to get new pictures up, as I've added more to the list.

***UPDATE***

I FINALLY GOT TO GO TO BREYERFEST!!!!!

I'd always wanted to go, and 2009 was my first Breyerfest! I am STILL so thrilled at the people I got to meet in person, after hanging around them for so long online!

I was SO amazed at the amount of horses, real and model, at the Kentucky Horse Park, AND the Holiday Inn North! WOWEE!

I am SO happy beyond imagining :-) It was so great to go down with my friend Kerry, and meet SO many people!

I want to go back some year!