This was the famous kiss at Big Island!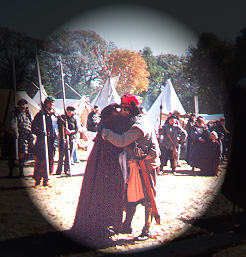 Aren't we sweet? Thanks to the Captain of Clann Tartan, our Banns were read. Otherwise we probably couldn't get married. That would have been awful! Some of the gang are in the background. Yes, it was a "match made in canvas tent heaven!"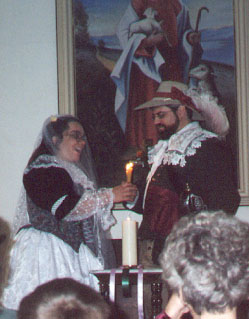 ******************************************

The Cast & Crew.......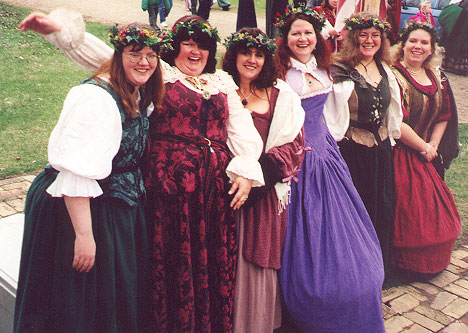 These are my lovely friends. L-R are: Shawnna, Melissa, Kali, Mary, Lisa, and Jen.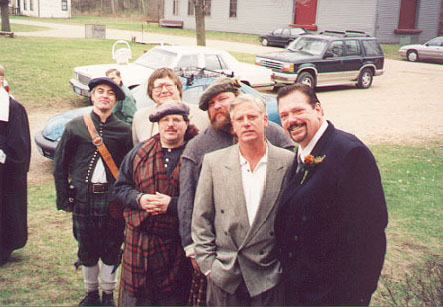 These are the wonderful Gentlemen on the Grooms' side: L-R: Dave, John, Matt, Larry, Gordon, and Dean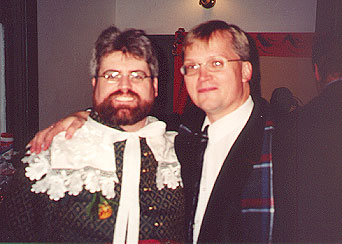 This is Eric and Casey. Casey was our minister. Not bad for a wonderful man fresh out of school! He did such an excellent job, before, during, and after our wedding.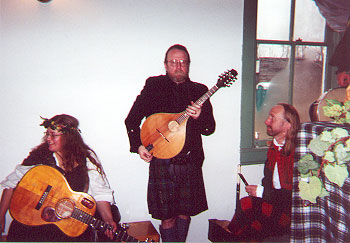 Here are three of our talented group of musicians.Left to right are: Lisa, Gary, and Charles.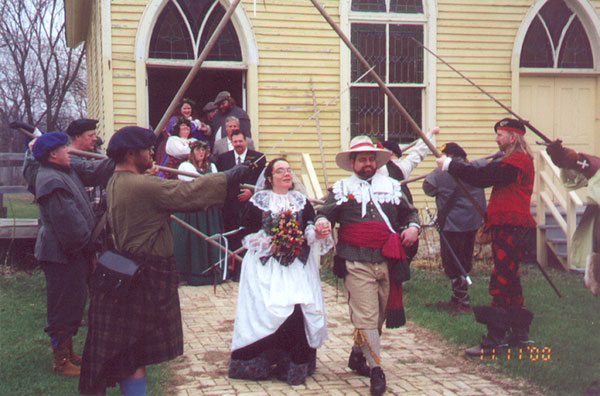 This is our grand entrance out of the chapel...Pikemen are: Chris, Bruce, Jim, Rudy, Mike, and Charles. The two swordsmen are: Herb and Marty.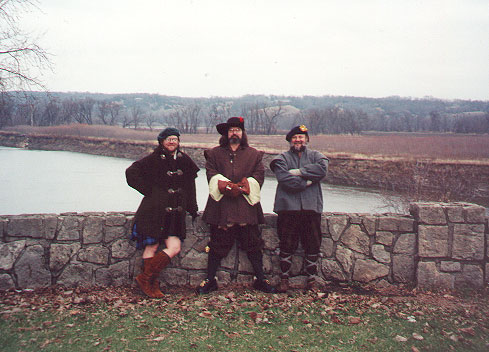 Aren't they great? These are our friends Chris, Marty, and Rudy. I think this picture is lovely.