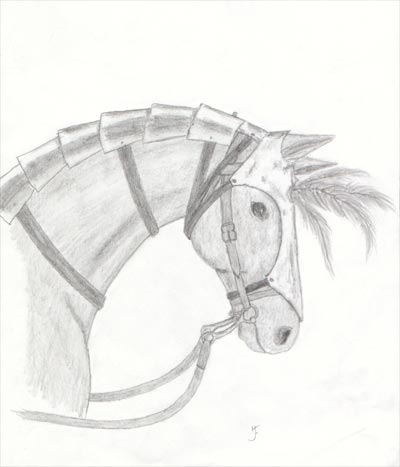 Long live the armored horse, I say! This I drew mainly from my memory :-)
Ahhhhhh, memories. I was a squire at the MN Ren. Fest again.
I hope to make this into a larger piece someday, by adding a background, but I like the simplicity. It kind of reminds me of a technical drawing...
Go here to see the colored version.
All work done by me, Hellen J. Ferguson, unless noted otherwise. Copyright 2003. If you have any questions, wish to use specific artwork, or just general comments, please feel free to email me

Back to Drawing & Paintings
Home